Elevate Your Space: 5 Captivating Wall Tile Designs
When it comes to interior design, wall tiles play a crucial role in enhancing your living spaces' aesthetic appeal and functionality. Whether you're renovating a bathroom, kitchen, or any other room, selecting the right type of wall tiles can make a significant difference since it will be the canvas for creativity, allowing you to infuse personality, style, and character into your interiors.
With many options available, it's essential to understand the different wall tile designs and how to choose the perfect one for your home. Check out this Wilcon Depot guide and bring the inspirations below to life.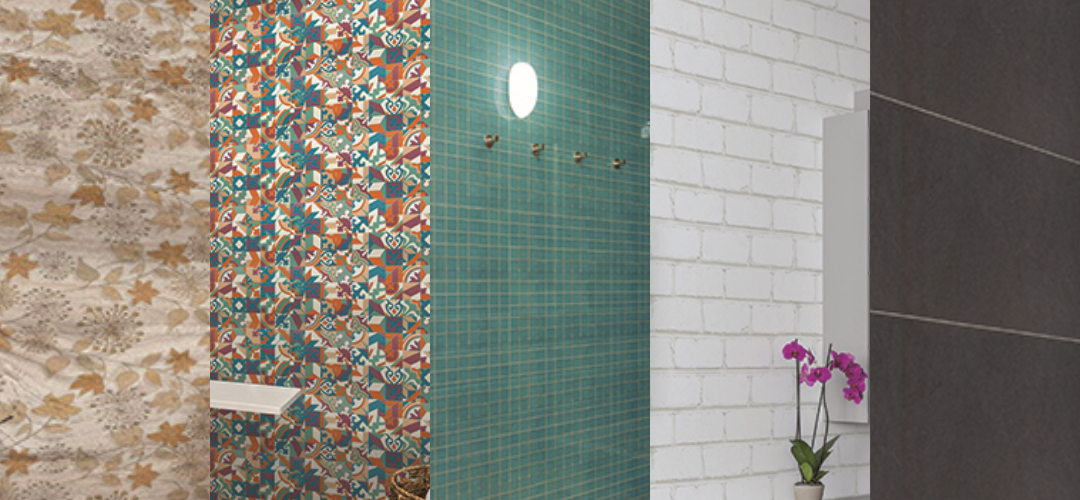 Here are some interior design ideas on how you can pull off these wood-like floor tiles:
---
Subway Chic: Timeless Elegance
Subway tiles have been a fixture in interior design for decades, and their enduring popularity is a testament to their timeless charm. These rectangular tiles, often associated with subways and public spaces, offer a clean and minimalist look. While the classic brick pattern from Basel and Emigres remains a favorite, subway tiles have evolved to include various sizes, colors, and finishes.

Opt for a glossy finish to reflect light and create a sense of spaciousness, or embrace a matte finish for a more understated and cozy atmosphere. Subway tiles like this Valentina Metropolitan series wall tiles are incredibly versatile, making them a perfect choice for kitchens, bathrooms, and even living areas. (READ: HOW TO: Clean And Maintain Granite Kitchen Countertops)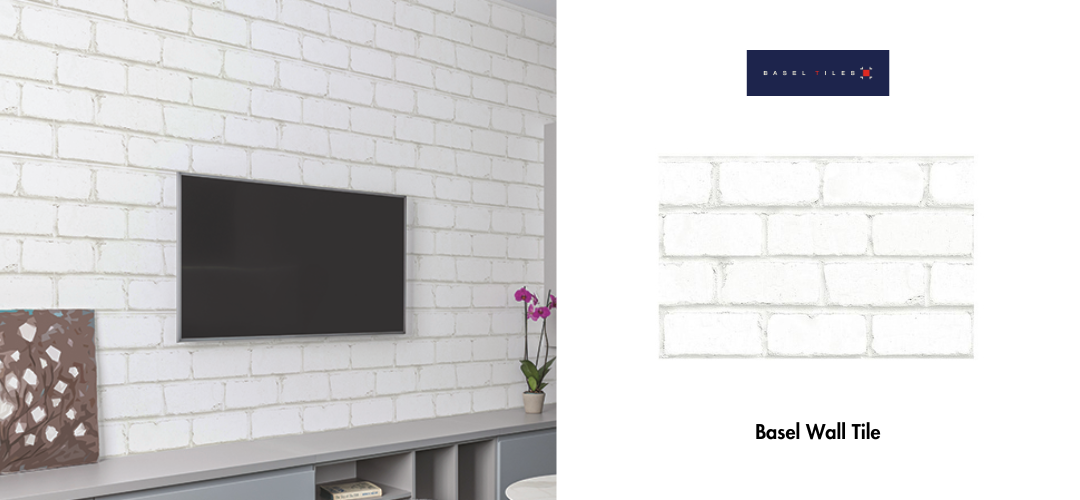 The one-seater sofa, also called an "armchair," is the best me-time furniture because of its features like a spacious, comfortable sitting. Some one-seater sofas have advanced quality, like this Nobizzi Brescia; it has an electrically powered reclining and footrest feature.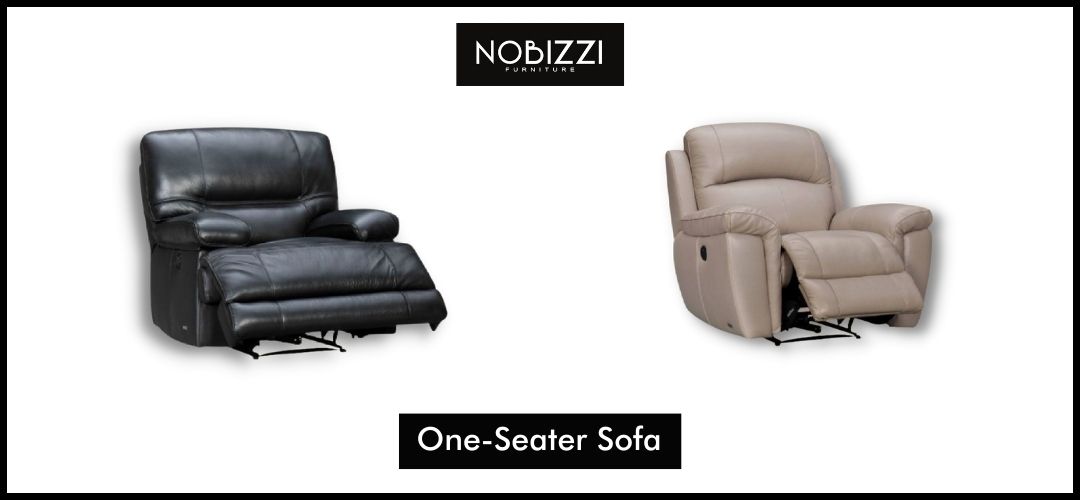 Nature's Embrace: Organic Inspiration
Bring the beauty of the outdoors to your home with nature-inspired wall tile designs. These tiles often feature motifs like leaves and flowers from Ramona wall tiles or stone-look from Rocersa and Sol Ceramica and can instantly create a serene and calming atmosphere. Earthy tones and textures mimic the natural world, making your space feel like a tranquil oasis. Whether you're using them in a bathroom, a spa-inspired sanctuary, or an accent wall in the living room, nature-inspired tiles connect you with the serenity of the great outdoors.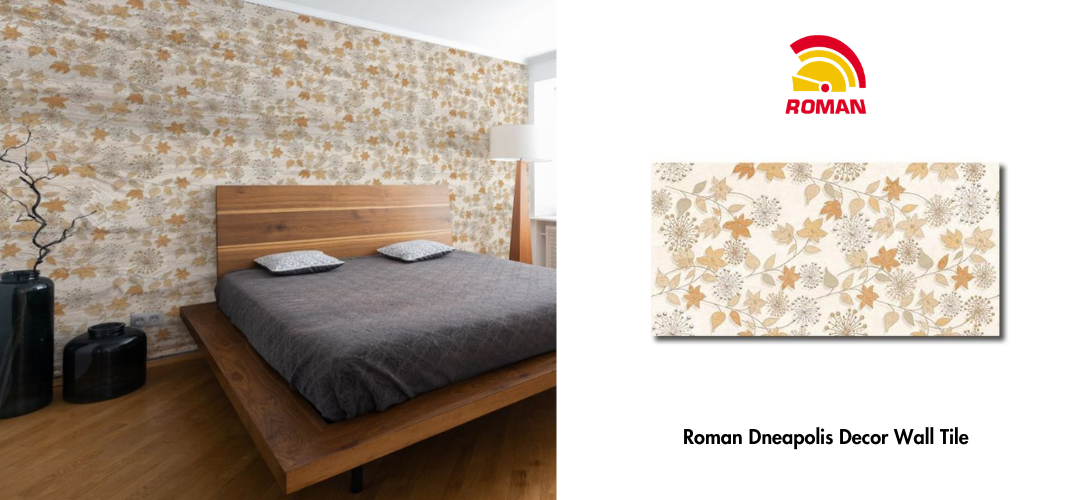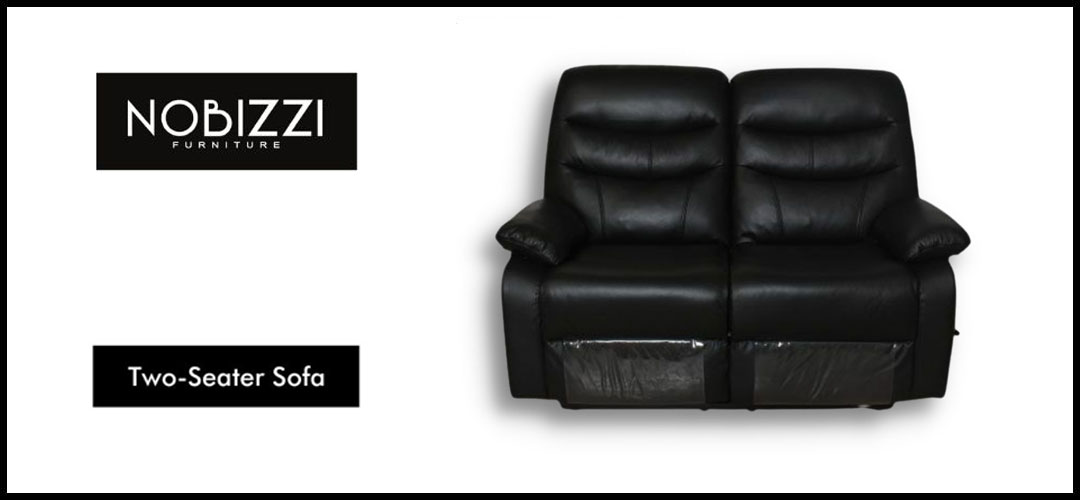 Geometric Delight: Playful Patterns
Add a dose of modernity to your home with geometric mosaic wall tile designs. Geometric patterns, such as hexagons, diamonds, and triangles, add a cheerful and dynamic element to your space. This wide range of wall tiles from Picasso Mosaic can be arranged in captivating layouts that turn your walls into works of art. Combine colors and different sizes to create a unique visual impact that captures attention and sparks conversation. Geometric wall tiles work well in contemporary and eclectic interiors, infusing energy and personality into any room.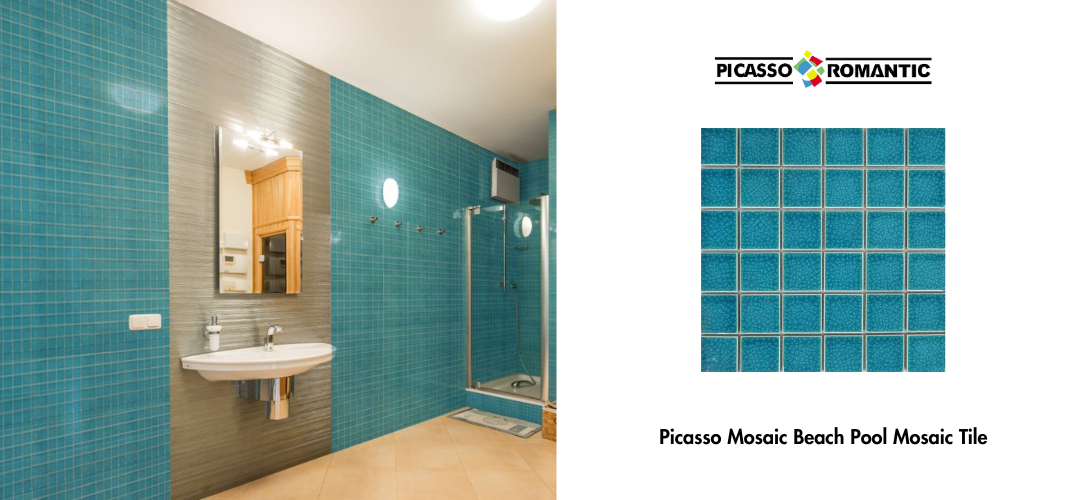 Wishlist

Wishlist

Wishlist

Wishlist

Wishlist

Wishlist

Wishlist

Wishlist

Wishlist
---
Moroccan Marvel: Exotic Allure
Fun details and stunning patterns. Embrace the allure of the exotic with Moroccan-inspired wall tile designs. This Herberia Paint Glossy Wall Tile and Herberia Smart Glossy Decor Wall Tile are characterized by intricate patterns and vibrant colors; these tiles add a touch of bohemian elegance to your interiors. Geometric shapes, intricate detailing, and bold hues create a sense of drama and opulence. Moroccan tiles are often found in kitchens and bathrooms as stunning backsplashes, but they can also transform a foyer or even a fireplace surround into a visual masterpiece that transports you to faraway lands.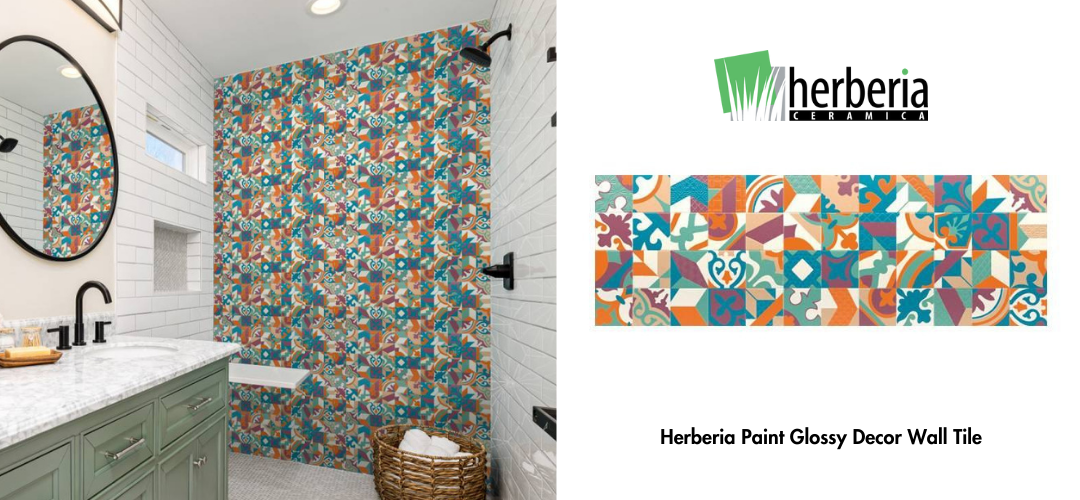 Wishlist

Wishlist
---
Modern Asian: Simple Luxe
Start your Modern Asian interior journey by selecting wall tiles in plain neutral tones and natural textures. These tiles bring an element of spa-like, fostering a sense of serenity and grounding. The fusion of modern design with the timeless beauty of Asian aesthetics has given rise to a captivating interior trend known as Modern Asian. This style seamlessly combines simplicity, elegance, and a touch of cultural heritage to create inviting living spaces. Opt for plain warm shades of beige, taupe, and gray, which complement the Asian-inspired color palette. The purpose is to create a harmonious backdrop that connects your home interior with the zen-like space. (READ: Choosing The Right Tile For Your Bathroom)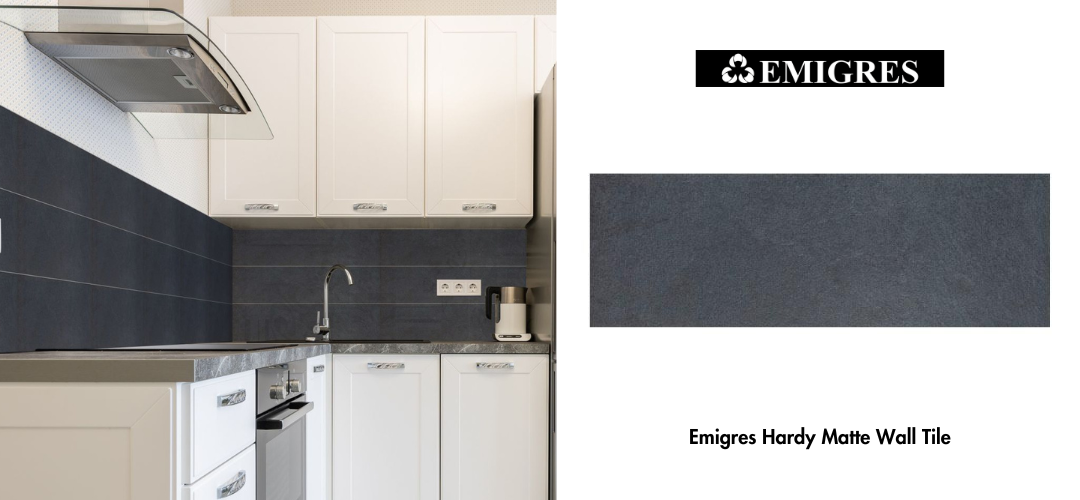 Your choice of wall tile design can transform your space from mundane to extraordinary. Whether you prefer the classic elegance of subway tiles, the modern appeal of geometric patterns, the calming influence of nature-inspired designs, the exotic allure of Moroccan motifs, or the simple luxe of Modern Asian, there's a wall tile design to suit your style and vision. Let your walls speak volumes by selecting a design that resonates with you, turning your home interior into breathtaking canvases of creativity and beauty.
Visit the Wilcon tile section and tile studio for a wide range of tiles. Wilcon Depot offers expansive tile selections that speak of quality, elegance, and design and create a taste of exceptional style for your walls and floors. Explore the limitless choice of hand-picked and high-quality tiles at any Wilcon Depot store nationwide—from Italian tile brands such as Novabell, Versace, Energie Ker, Gardenia, Dom, Herberia, Opera, Castelvetro, Keradom, and Naxos to Spanish tile brands including Grespania, Rocersa, Cifre, Emigres, Keros, Tesany, Valentia, Onix, Oset, Vitacer, Grupo Halcon, Myr, Etile, and Eco Ceramica. Asian tile brands are also available, like Arte, Sol, Lola, Huanqiu, Verona, Picasso Mosaic, Roman, Mulia, Kia, China Natural Granite, Basel, Saigres, and Gemma.

Achieve your dream wall tiles by shopping for all your tiling essentials at any Wilcon Depot and Wilcon Home Essentials store nationwide or via shop.wilcon.com.ph. Conveniently connect to all Wilcon Depot branches nationwide by dialing 88-WILCON (8945266) from 8 AM to 7 PM daily.

For more updates about Wilcon, visit www.wilcon.com.ph and follow our social media accounts on Facebook, Instagram, and TikTok. You can also connect on our Viber Community at Wilcon Depot PH, LinkedIn, and YouTube.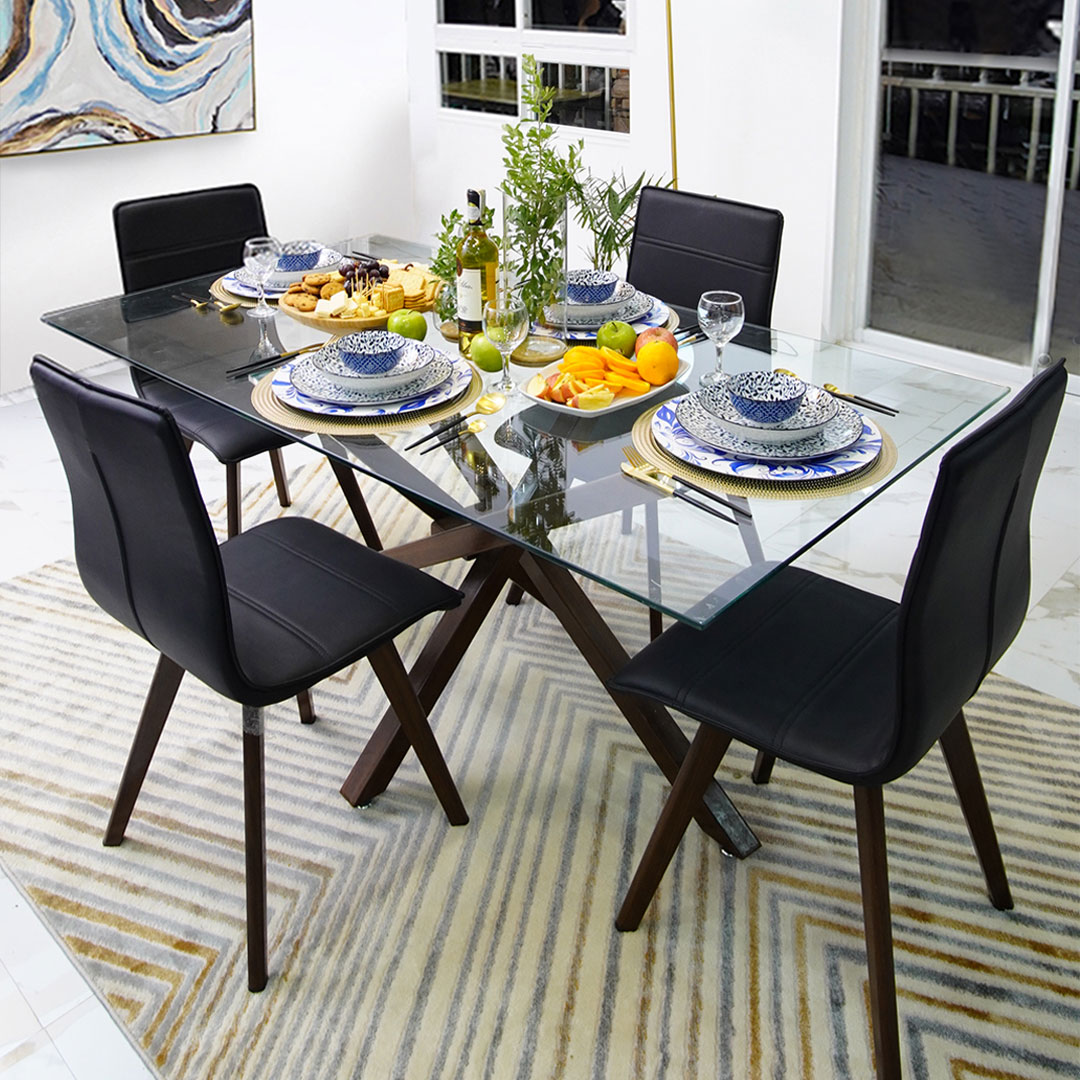 Must Have Items For Modern Dining Room
Make every meal an exciting experience with these must‑have modern dining room items from Wilcon Depot!
---
Dining Set
The dining table and chairs should go hand in hand for a clean and spacious look to achieve a comfortable dining experience with your family or guests.
Tableware
Tableware must be in its proper places to serve its purpose and complement the dining set to enjoy every meal.
Dining Room Decor
Make sure that napkins, vases, rugs, and other dining room decorations are as functional and clutter‑free as possible to create a lively atmosphere.