Pozzi, Your All-Around Bathroom Solution
Step back from a busy lifestyle and take a peaceful hot shower or a nice warm bath to begin and end your day. Having a good bathroom experience will set the tone for how the rest of the day will go. Wash your stress away and take your bathroom experience to a whole new level through Pozzi, an exclusive brand available at Wilcon Depot that offers premium sanitary ware and bathroom fixtures with an encompassing selection of bathroom equipment that is reasonably priced and has economical options.

With Pozzi, you have the power to turn your bathroom into a space that reflects your personality and meets all your needs. Let's dive into the world of Pozzi and discover the magic it brings to your home.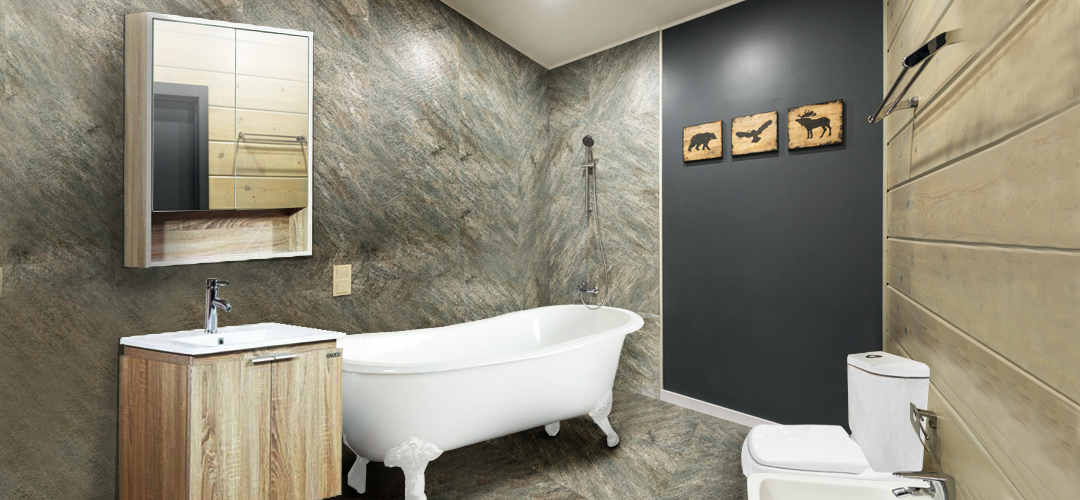 After a long, tiring day, a good warm bath is necessary to make the blood flow easier to feel recharged. Soak and relax in spacious freestanding, drop-in, corner whirlpools and tubs, and more from Pozzi. These days, Pozzi offers digital and high-tech features, like massage with headrests that are easy to install and maintain. These massage tubs will help you breathe easier and relieve body pain and aching joints.

If you're constructing or renovating your dream bathroom, Pozzi will give you the broadest range of options in different colors, materials, finishes, and shapes that will fit your bathroom requirements.
The water closet is vital in every bathroom since you use it more than once every day. Picking the right one will benefit you in terms of hygiene, functionality, and aesthetics. Make your bathroom a sanctuary where comfort, design, and function are top-notch. Don't be overwhelmed by the options. Instead, take your throne from Pozzi. It offers two-piece toilets, one-piece toilets, wall-hung toilets, smart toilets, and more that will give you ease and convenience. Imagine having a toilet that not only flushes efficiently but also adds a touch of luxury to your bathroom. Pozzi makes this a reality. (READ: Get To Know The Ideal Water Closet For Every Bathroom Space)
Prevent water from spraying beyond the shower space with Pozzi's wide range of shower enclosures. Shower time should provide you with tranquility. Pozzi's shower enclosure will do the trick. Compared to shower curtains and sliding doors, a shower enclosure will give you enhanced safety, better hygiene, and minimal maintenance, perfect for any size of bathroom. The shower enclosure comes in various shapes, sizes, and advanced features like showers with lights and sounds. Enhance the shower experience by keeping your bathroom safe from accidents like slips and stumbles with Pozzi's shower enclosure.
Faucet and lavatory should go hand in hand in designing your bathroom because every detail matters. Pozzi offers a wide range of faucets and lavatories with different designs and styles for everyone. You can truly make your bathroom a reflection of your personality. Pozzi has wall-hung lavatories, under-counter lavatories, vessel basins, lavatories with pedestals, counter lavatories, lavatories with half pedestals, and lavatories with long pedestals that will fit your needs and various faucets made from different materials such as abs plastic, brass, stainless steel, zinc alloy, and more. Investing in Pozzi faucets and lavatories means investing in longevity. Their products are built to withstand the test of time, ensuring your bathroom remains functional and beautiful for years to come.
The bathroom furniture offers useful storage options that will enable you to maximize the space you have. The extra storage also contributes to clearing up any clutter for a more functional and comfortable bathroom. Pozzi offers a vast collection of bathroom furniture like vanity wall-hung cabinets, floor-standing cabinets, and bathroom cabinets with different styles and finishes for distinct bathroom interiors.

Moreover, having bathroom furniture will stylize your space and make it functional, where you can stock up on toilet essentials like toilet paper, soap, lotion, sanitizer, or a few reading materials.
Plumbing and Bathroom Accessories
The plumbing fixtures are the backbone of your bathroom. It plays a crucial role in ensuring everything works smoothly. In comparison, the bathroom accessories enhance the overall aesthetic of your bathroom and allow you to create your own concept that matches your personality freely. Experience comfort and complete your bathroom solution that focuses on design, quality, and functionality with an excellent choice for achieving smart sanitary from angle valve to shower and more; their fixtures are built to last so that you can enjoy a worry-free bathing experience. (READ: Choosing The Right Tile For Your Bathroom)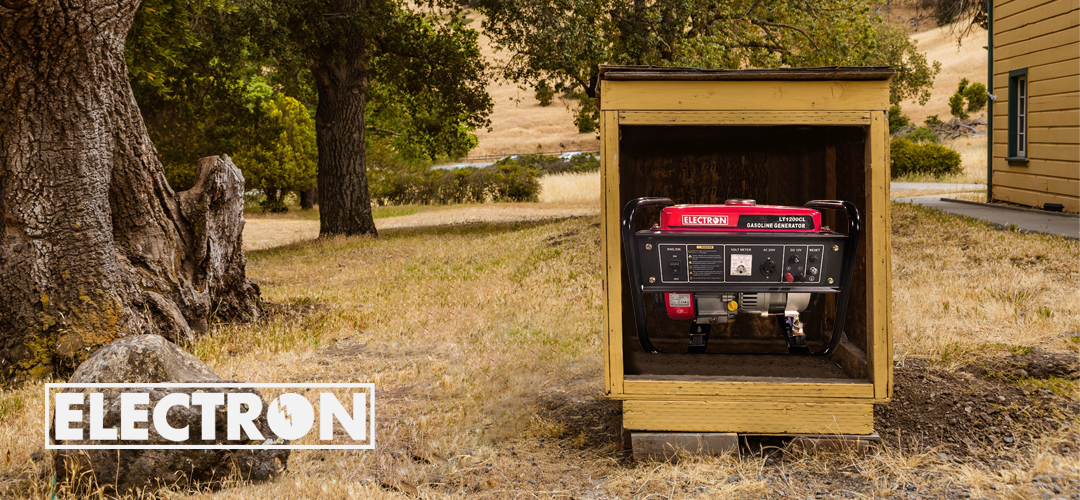 Achieve your DIY projects smoothly, quickly, and safely by investing in the right tool. Wilcon Depot offers a wide range of hand tools from Trupper and power tools from Hills that will surely help you finish different projects, whether DIY tasks or even your professional project.
Pozzi bathroom solution is not just about creating a functional bathroom; it's about crafting a space that resonates with your personality and preferences. It's about turning a mundane room into a haven of comfort and style using smart sanitary ware such as lavatories, water closets, urinals, faucet fixtures, bathroom accessories, and plumbing fixtures.


Experience the future of comfort and find all the Pozzi bathroom essentials you need to make your home more functional and sustainable at any Wilcon Depot and Wilcon Home Essentials store nationwide or via shop.wilcon.com.ph/pozzi-products. Conveniently connect to all Wilcon Depot branches nationwide by dialing 88-WILCON (8945266) from 8 AM to 7 PM daily.

For more updates about Wilcon, visit www.wilcon.com.ph and follow our social media accounts on Facebook, Instagram, and TikTok. You can also connect on our Viber Community at Wilcon Depot PH, LinkedIn, and YouTube.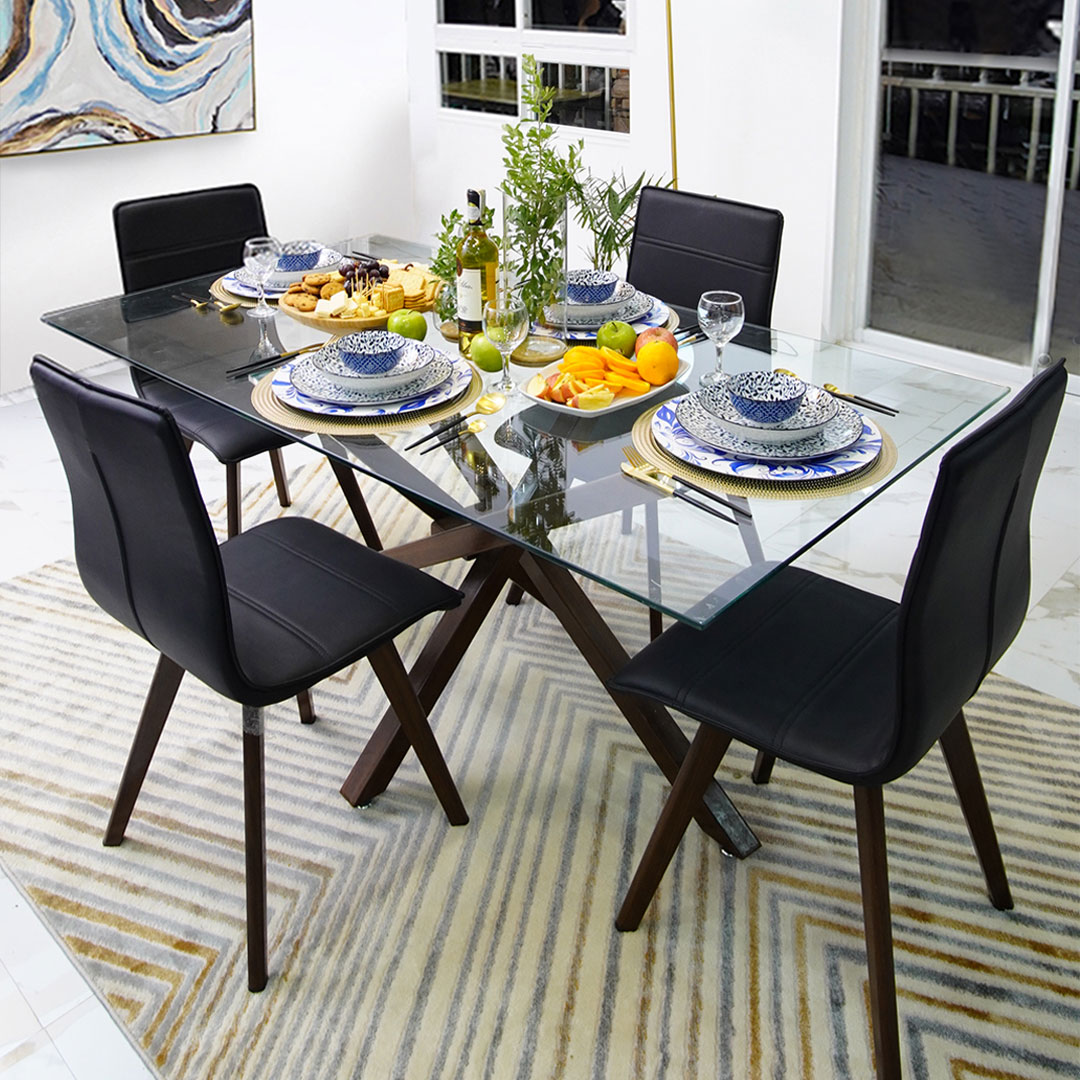 Must Have Items For Modern Dining Room
Make every meal an exciting experience with these must‑have modern dining room items from Wilcon Depot!
---
Dining Set
The dining table and chairs should go hand in hand for a clean and spacious look to achieve a comfortable dining experience with your family or guests.
Tableware
Tableware must be in its proper places to serve its purpose and complement the dining set to enjoy every meal.
Dining Room Decor
Make sure that napkins, vases, rugs, and other dining room decorations are as functional and clutter‑free as possible to create a lively atmosphere.